How it works
We know how frustrating the checkout process can be when attempting to purchase a sought after watch. We want our watches to go directly onto the wrists of those that love what we're doing, so we've opted to open our order book for a specified timeframe rather than release a limited quantity.
This allows our customers plenty of time to review the range and place an order without the anxiety of the dreaded 'SOLD OUT' notification appearing during checkout.
The latest order window is now closed. Please sign up to our newsletter above to be among the first to know about any new releases / future restocks.
Second generation
Watermel0n
The Watermel0n has been inspired by a refreshing fruit. Yep, you guessed it - a pineapple... NOT.
🍉

Second Generation
Mint Ch0c Chip
Invented in England back in 1973 by a student, mint chocolate chip has gone on to become one of the most popular ice cream flavours in modern times - but why stop at ice cream?
🍦

Second Generation
Desert Sky
The Desert Sky is in fact a homage watch (although not in the conventional sense). Its colour pallet is heavily inspired by a pair of sneakers.
🏝️
Second Generation
Go0fy Panda
The Go0fy Panda is our unique take on the traditional panda dial that is so prevalent when it comes to mechanical chronographs.
The green-tipped Chronograph hands are inspired by a bamboo shoot; a pandas favourite delicacy!
🐼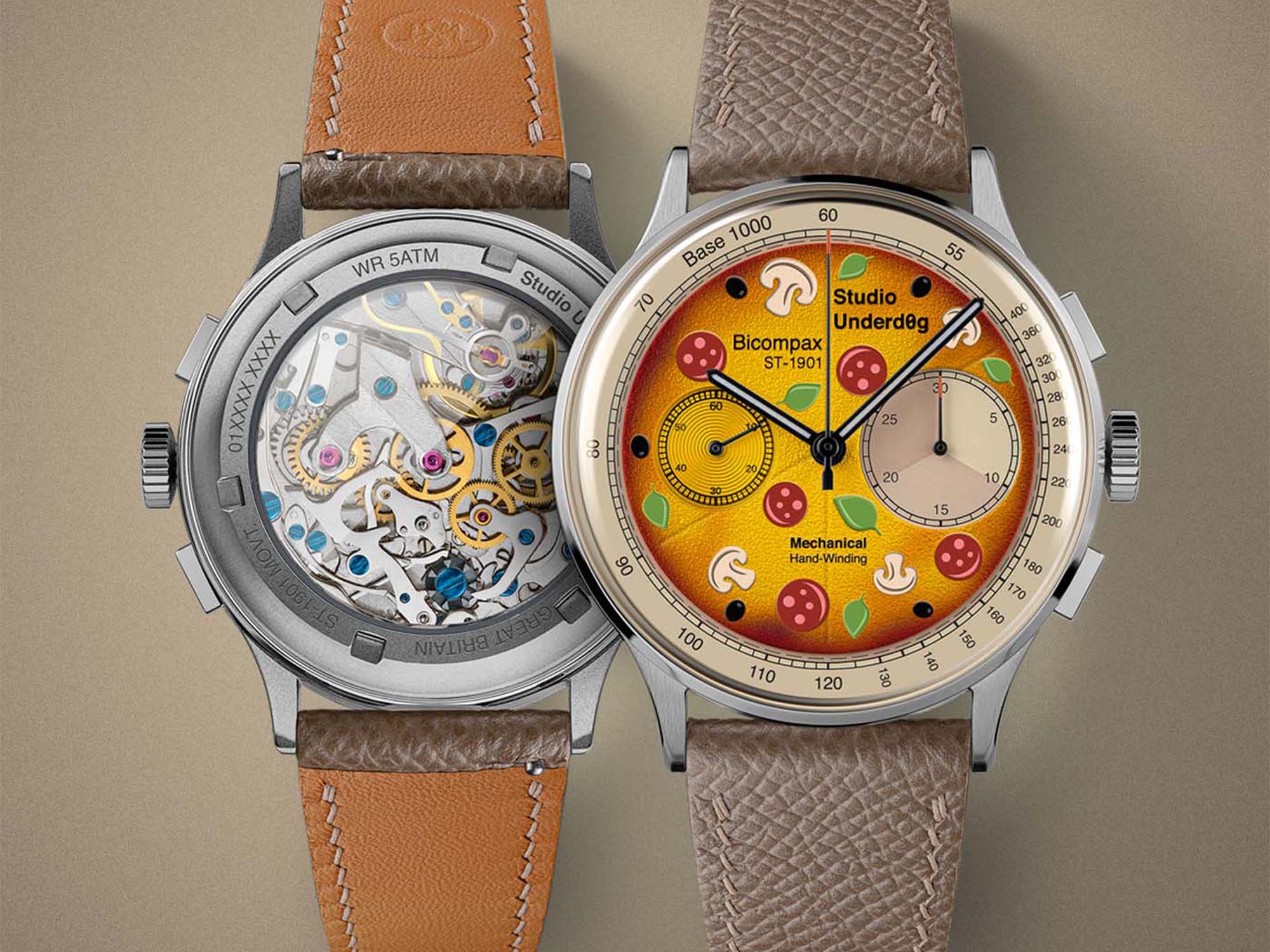 APRIL FOOL
Pepper0ni Pizza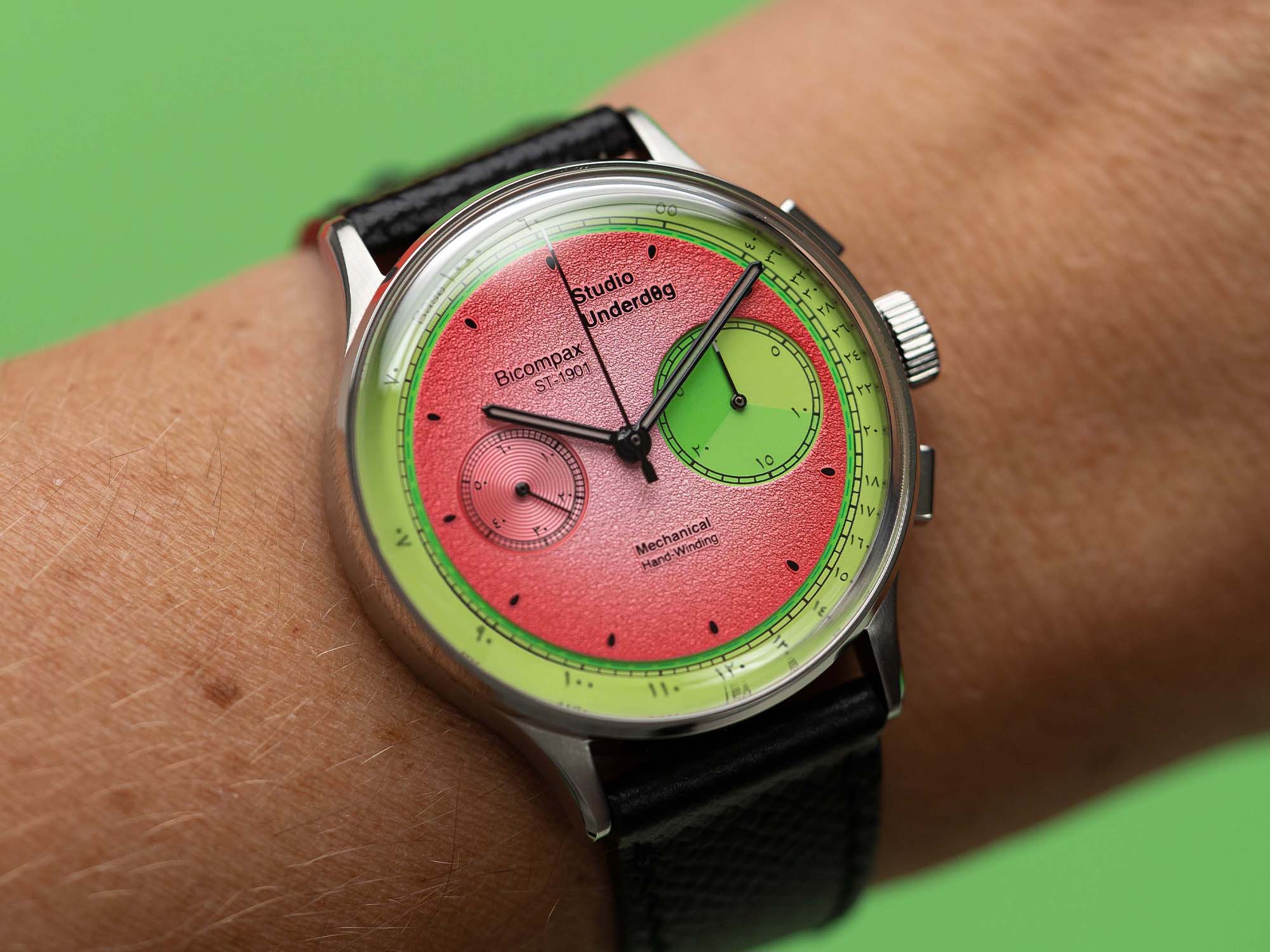 LIMITED EDITION
Perpétuel Edition
PIECE 2-NIQUE FOR CHARITY
Pumpkin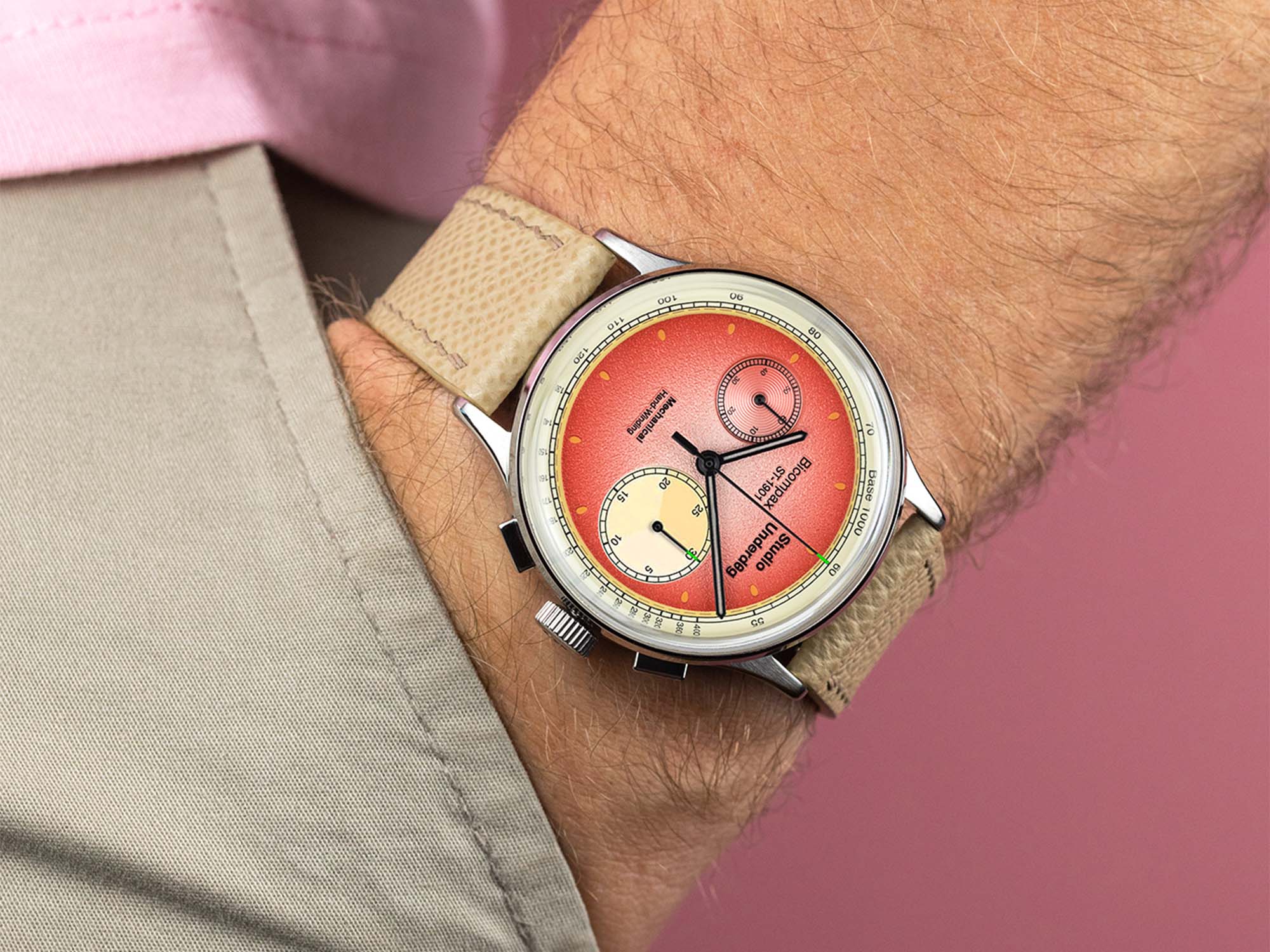 LIMITED EDITION
Strawberries & Cream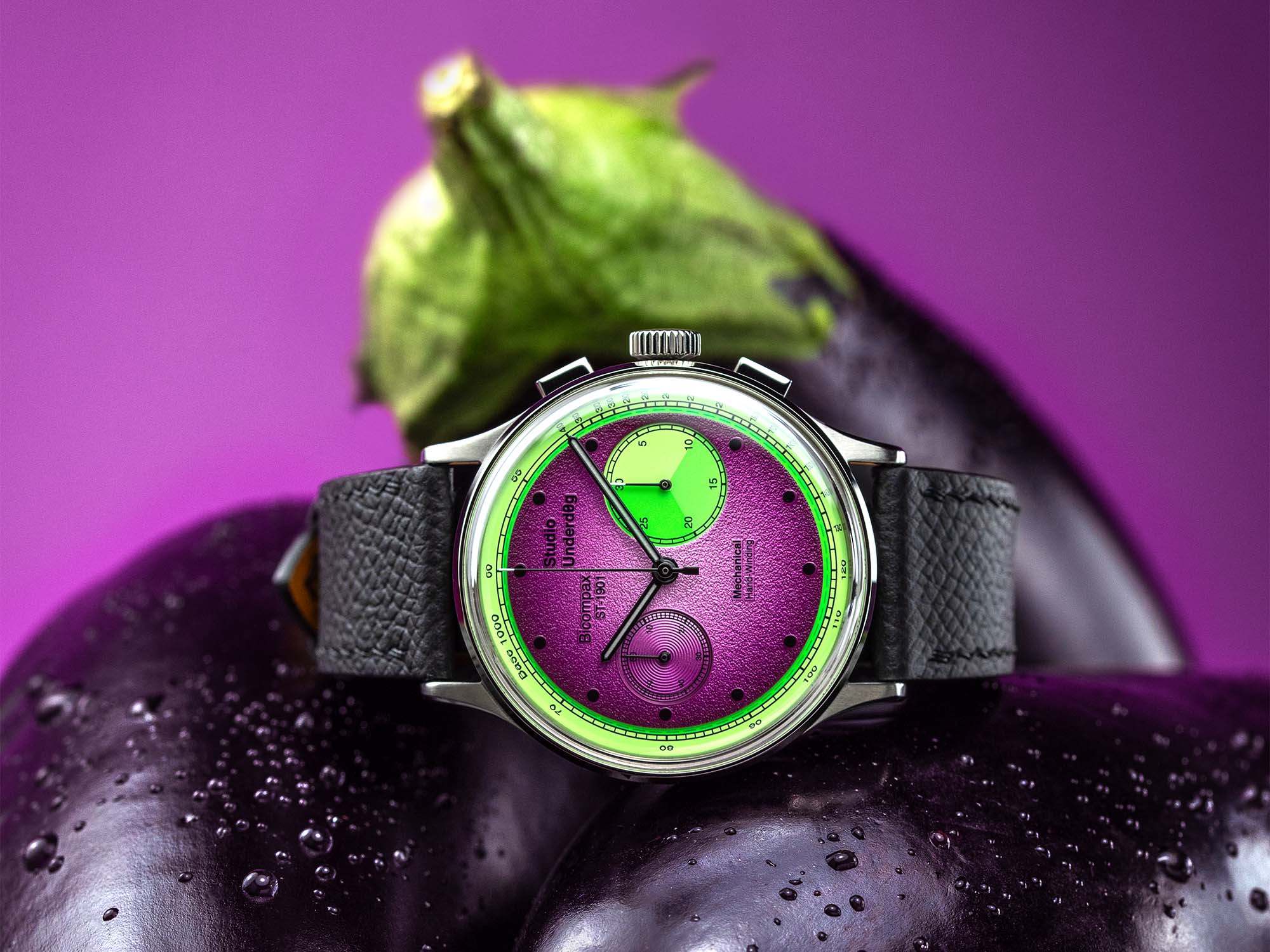 LIMITED EDITION FOR CHARITY
Aubergine / Eggplant